Purchasing a new boat is a significant investment that should not be taken lightly since it can bring your family and you years of fun and relaxing time. To get the boat that will suit you best, you need to purchase it from a trustworthy dealership, so you might be wondering – how to find boat store near me?
We did a bit of research regarding this subject and came up with answers on the best ways to locate a boat store in your close proximity. However, finding the boat store is only part of the job because you need to make sure that the store is legit and that it will provide you with all information and services you need. There is a lot of ground to cover on this topic, so without further delay, let us get into it.
How to Find Boat Store Nearby?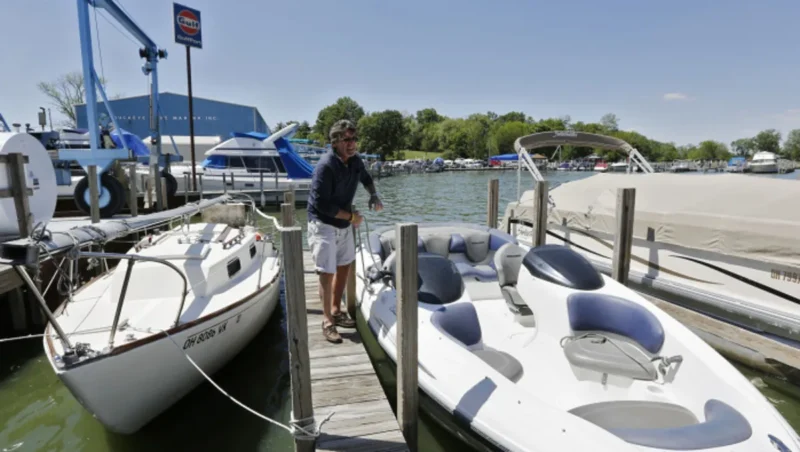 Finding a renowned boat store near you is a fairly simple process that does not take much of your time. You can find various online locators and trackers for nearby boat stores, in which you can choose your location, and the algorithm of the site will find some of the most famous and renowned boat stores near your location.
Things to Look for When Finding the Reliable Boat Store
When looking for boat stores in close proximity, it is important to find the one that is reliable and well-known for its products and services. Look for the stores that have Marine Industry Certification. This is important since these stores have made a commitment to your complete satisfaction.
These stores also pledge to post and abide by a Marine Industry Consumer Commitment that basically ensures fair and equal treatment for every customer that visits their establishment. Dealers that reach the highest level of Certification become Five Star Marine Industry Certified Dealers, and the dealerships marked with these five stars are by far the best places to make your purchase.
These dealerships are also committed to following up with all of their customers and ensuring that their visits and deals are to the highest possible standard. To ensure their dedication, these stores are re-certified every two years, so you can be sure that the standards for this Certification are held really high.
What to Expect From Marine Industry Certified Dealership
Marine Industry Certified Dealerships are the best boat stores you can find out there, and they will help you pick the best boat that will suit your lifestyle and needs. They will maintain your boat and provide various services when needed. To find such a store, look for the Marine Industry Certified Dealership logo, which is a recognizable sign of quality.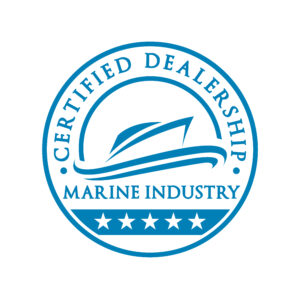 The great thing about this program is that it is designed to ensure your boat purchase and maintenance are on a very high level and that the whole experience is fun and pleasant. When visiting these certified dealerships, you can feel confident that you are choosing the business that is committed to your satisfaction both in terms of products and services. Here is what you can expect when visiting these stores:
Friendly, informative, and knowledgable employees
Products of the highest quality
Reliable service
Every Marine Industry Certified Dealership completely devotes itself to the quality of the services and commits to excellence by meeting high standards in these areas:
Operations
Facilities
Professional sales and service processes
Customer satisfaction
Employee training
Benefits of Purchasing a Boat at Certified Dealerships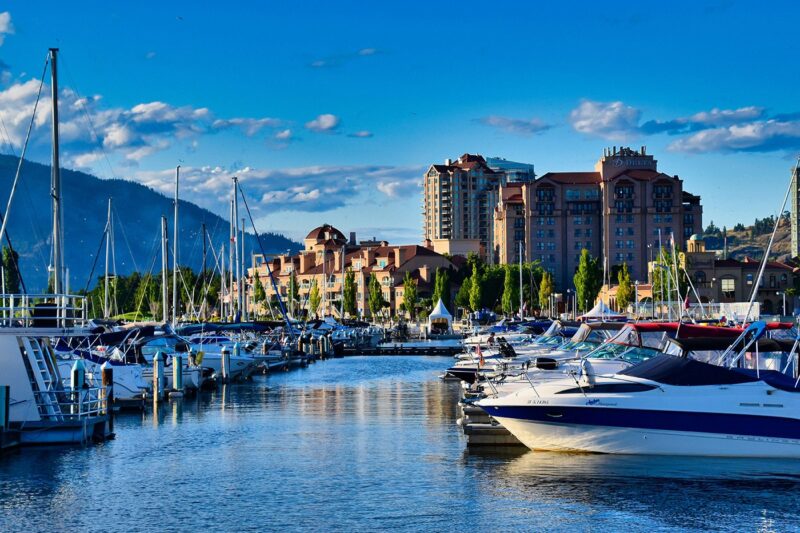 Purchasing a boat from a certified dealership bears countless benefits for buyers, not only in terms of the quality of the boat you are about to buy but other services as well. You will get the best possible assistance with your purchase while also getting a sufficient amount of information regarding the maintenance and features of the boat. Here are some of the important benefits of purchasing a boat at a certified dealership:
Benefits Regarding Sales
You get assistance from a capable and knowledgable sales consultant
All advertising and representations you get are truthful and factual
You get a written disclosure of all details associated with the purchase
You get an explanation of the proper usage and operation of products
Products get properly prepared, inspected, and tested before each delivery
The delivery is executed as scheduled
You get an explanation on how to maintain your boat
You get written copies of warranties on all products and major components
Benefits Regarding Service
The explanation of maintenance and repair plans, including estimated time and cost
You get an itemized list of all charges with a thorough explanation
Prior approval of changes in repair costs or additional charges in case they occur
Maintenance and repair work is done by trained mechanics
Maintenance and repair get done when promised
You get timely notice of changes in service delivery time if it occurs
Benefits Regarding Operations
You get a fair, open, and honest treatment without discrimination
You get respectful, professional, and accurate responses to all questions and requests
Privacy and confidentiality of customer records are guaranteed
These are the standards that you should expect from every respectful and trustworthy boat dealership, and you should not settle for anything less. High-quality service and professionalism are the norms for these establishments, so they are by far the best option to go for when purchasing a brand new boat.
Additional Pieces of Information Necessary to Pick a Good Boat Store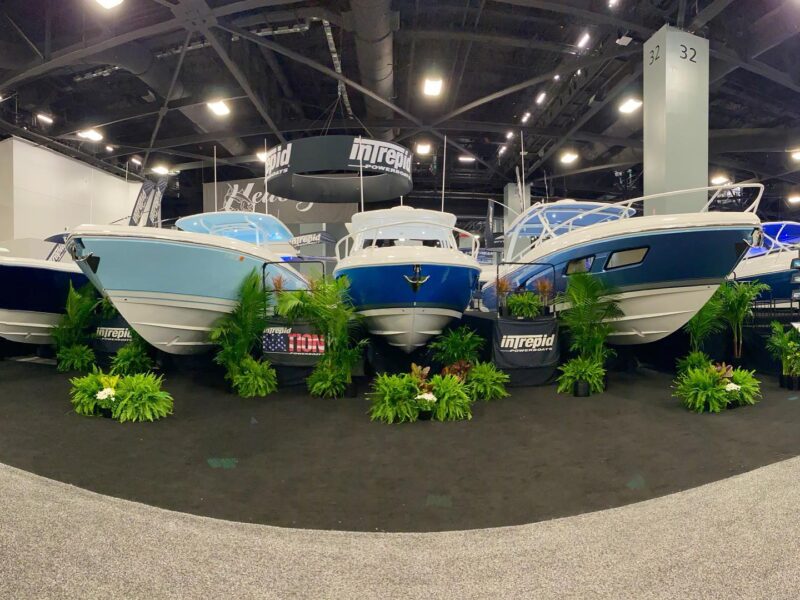 It is important to remember that the boat store you pick will have a huge impact on your boat buying and ownership experience. Depending on your location, there might be only one or two dealerships that possess the boat you want. However, if you are considering several models from different brands and different dealers, the quality of the store and its staff may be something that will tip the scales.
Tips for Finding Suitable Boat Store Near Your Location
The store's staff is essential – Pick the store that has an attentive, engaging, and friendly staff that will provide you with sufficient information related to your purchase. It is always pleasant to work with people that you like since boat stores and their staff are the ones that you will likely develop an ongoing relationship with.
Check the reviews and ratings online – One of the fastest and easiest ways to check if the boat store you are about to visit will suit you is by checking what other customers have to say about it online. If the positive reviews far outweigh the critical ones, it is likely that the store is a good pick for you.
Consult other customers and local boaters – It is wise to ask around for references. If you have neighbors, coworkers, and friends who recently purchased the boat, check how they felt about their dealership experience and if they have to recommend some store for you.
Check if the yard and showroom are clean and organized – This is something that is an attribute of a well-organized boat store. Cleanliness and good organization mean that the owner of the store cares about customers, their experience, and the quality of the products he is selling.
Final Words
Finding the boat store near your location certainly is not an easy endeavor, but it is something that you should invest your time researching since it will ensure you get the best possible product.
We hope you find our article informative and that it will help you make a suitable boat purchase. Remember to look for a certified dealership with as many stars as you can find, as it will grant you the highest product and service quality.